The mobile devices we focus on tend to be smart phones, or tablets.
We are able to stream to mobile phones across WiFi connectivity, or across the mobile networks in 2G, GPRS and 3G. We do caution however that consuming video across mobile networks can be restricted due to the set up of your phone or the contract you have with your service provider. Most importantly, it is vital to note that you may be charged for streaming or downloads over the mobile networks.
Our advice where possible is to view streams via WiFi - that way you get the streams at the quality that can amaze you, and it is less likely to cost you money. Call us to discuss how you can get your company message or live events onto the mobile devices of your target audience.
We currently stream to iPhones, iPads, Blackberrys (O/S 5 above), Android (O/S 2.1 above), Symbian, and Windows.
Blackberry Torch live stream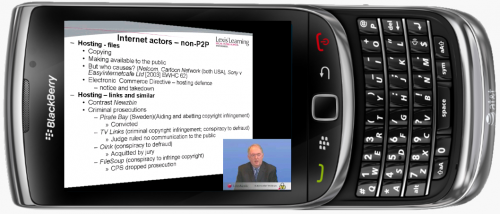 iPhone live stream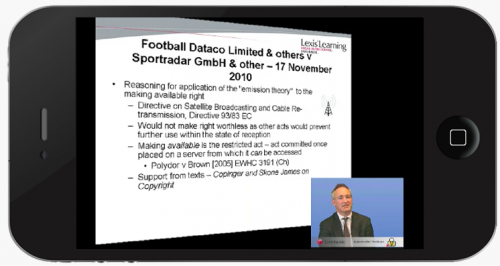 iPad (1) live stream