SURVEY VOTES FFMPEG FIRST IN THE TOP 20 STREAMING TECHNOLOGIES OF THE LAST TWO DECADES
26th Apr 2018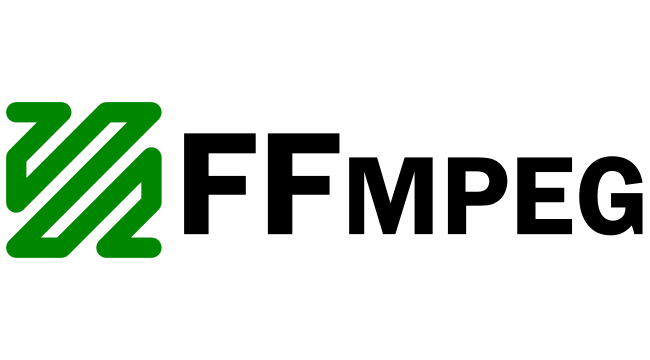 In a recent industry survey, where respondents were asked to rate from around 30 technologies the top 20 of the past 20 years, the winner of the bunch, with a clear majority (of 100%!) was FFmpeg, a cross-platform answer to record, convert and stream both audio and video content.
What is FFmpeg?
FFmpeg provides users with the tools to perform encoding, transcoding and decoding of a wide range of media content in a variety of codecs. It was the only listed technology that received a completely unanimous vote, due to, according to the experts, its 'robust and universally-accepted open-source encoding and transcoding' applications.
What other streaming technologies did well in the survey?
QuickTime (QT) and QT Player
Coming in second (with 86%) was QuickTime (QT) and QT Player, Apple's proprietary media technology that was the first to introduce native H.264 support.
Apple introduced its technology to approve the large, and increasing number of varying codecs and container formats bombarding the industry. QuickTime provided interactive elements to give multimedia content authors a tool they could confidently choose to handle animation and full-motion video, for example. Although today Apple has de-emphasised QT Player, looking to embedded iOS device players, lessons are still being learned, and work on QT Player for Mac OSX is leveraging these lessons.
Flash (Macromedia Shockwave)
Flash scored 71%, leaving it in third place in the survey. It was a strong, robust authoring solution based on vector animation and interaction format, commonly used initially for narrative.
Flash continues to be developed by its new owner, Adobe, who took over Macromedia in late 2005.
Flash Player also appeared in the list, also with a 71% vote. Flash Player has been key to the growth of Adobe's online video.
Media Servers
Tying with Flash at 71%, it appears Media Servers are there at the top of the pile in third/fourth position. Media Servers in the video streaming industry can handle critical tasks such as:
Transcoding and re-encoding
Transrating
Repackaging or reformatting for delivery to other devices
Rather than use HTTP-based servers, media servers offer lower latency, which is a primary requirement for video streaming.
Digital Rights Management (DRM)
A commonly-accepted definition of DRM is that it delivers a 'systematic approach to copyright protection for digital media.' Not everyone agrees, but it still garnered 57% of the vote, putting it in sixth position.
DRM products and services were developed to attempt to control video piracy, but some experts do not see that this is the case and insist that 'DRM technologies attempt to control' too much what purchasers do with the content.
Windows Media codecs (WMA, WMV)
Again, in a tie with DRM, Windows media scored 57% of the vote for its proprietary media format.
Amazon Simple Storage Device (S3)
Another 57% score for Amazon S3, which is a storage and retrieval medium that accepts any amount of data, at any time, from anywhere on the internet, and gives developers access to a cheap data storage infrastructure that Amazon itself uses.
Apple HTTP Live Streaming (HLS)
Apple HLS harnesses AVC/H.264 video encoding and is currently the only big HTTP streaming technology to mix up audio and video elementary streams into a multiplexed format.
Although HLS began as an Apple-only standard, it has seen an increase in widespread adoption across a range of platforms, and has become the most popular adaptive bitrate technology.
The remaining eleven streaming technologies scored below 50%, but even so, some are still considered critical to the continuing success of the industry.
RealAudio/RealMedia – 43%
On2 VP6, VP7, VP8 – 43% - Video compression codecs.
Perceptual processing/video optimization – 43% - Video optimisation to work for disparate compression – spatial and temporal.
VideoLAN Client (VLC) – 43% - VLC gives playback for a range of formats, and is an open source software.
JavaScript (e.g., video.js and node.js) – 43%
Media Cleaner Pro – 29%
Libav – 29% - Allows FFmpeg easy access to a wide range of codecs and container formats.
Microsoft Silverlight – 29%
Server Virtualisation – 29%
AnyCast – 29%
AV1 – 29%
Although we realise that there are many other streaming technologies out there that didn't make the list in the survey, it demonstrates that the streaming industry is interested in tech that moves beyond standards-based solutions for OTT.
The Streaming Company works closely with our clients to determine the best approach to help you decide which video streaming technologies are the right fit for your business. Contact us today to find out more.
< Back