Conferences & Corporate
---

Most corporate events have traditionally involved hiring a hotel/venue and preaching to a captive audience with a lovely video being produced a few days later to record what went on.
Adding live streaming can dramatically add value to the event by allowing remote viewers to follow what is going on, and may encourage them to participate interactively as well.
TSC can help you plan the event to include remote contributors, and vastly increase the reach and impact of your product launch, AGM, investor relations event, year end results or other corporate event.
Case Studies
---
Sahara Force India F1 Team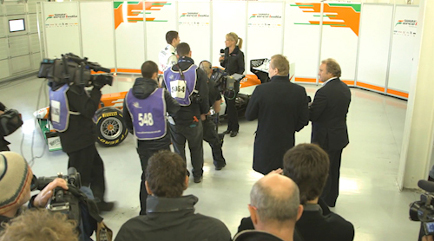 Our Brief was to live stream the unveiling of Sahara Force India Formula One Team's latest car for the 2013 season, the stream was sent from Sky Sports HQ in Osterley, to CDN and sponsor Internap.
It was hosted on the Sahara Force India's website. Streaming to a third party CDN requires direct participation from engineers on both sides in order to guarantee a stream that will not only be compatible with the platform but also to demonstrate platform stability and video quality that is satisfactory to the end client.
Skill tags
Live encoding
Project management
Push to CDN in agreed format
Watch a very fast car being unwrapped
European Banking Authority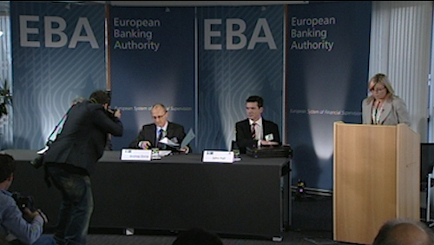 We worked alongside the appointed production company and booked most suitable TV broadcast contribution mechanism being via mobile wireless (COFDM) to get the live transmission to BT Tower, and took our portable encoding unit along.

With careful project management, the important announcement went flawlessly, with viewers able to follow the live and archived highlights on TV, web, mobile and tablet devices - just as we planned.
Skill Tags
Full 4 camera live broadcast
Live Global TV contribution feed for news stations
Live stream to PCs/Macs
Live streams to iPhones, iPads, Blackberry and Android devices
Archive of highlights
Mo Ibrahim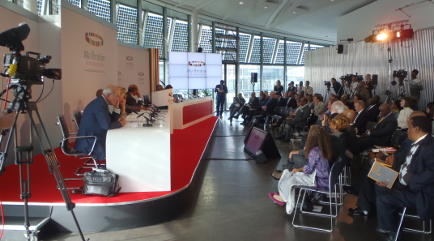 The Mo Ibrahim Foundation is ranked third place in Global Think Tank's list of Top 30 Transparency and Good Governance Think Tanks For good reason – it is an effective and highly communicative body.
A small but significant part in the process is the digital broadcasting output in which TSC played a part by streaming the important London conference and a live announcement to web and mobile devices globally. Live contribution came from Doha, Johannesburg and Nairobi, with the main broadcast venue based in the London Major's offices overlooking the Thames river.
Live broadcasts were in both English and French and we streamed to our own CDN to global viewers on the internet and mobile devices.
Skill Tags
Bilingual live web streaming
Satellite uplink of broadcast feed to platform
Close Integration with Production team
Use if TSC CDN for global streaming
Careful project management with complex live broadcast in 4 global locations