Sports & Gaming
---

Live sports events present a number of challenges when delivering to PCs and mobile devices, but its popularity continues to grow driven by an increasing appetite to watch an ever increasing array of live sporting events.
We have been streaming live sports events for over 8 years now, and focus on two vital aspects which underline its popularity when done well: Quality and latency.
Our own optimised techniques for low latency streaming are particularly relevant to the gambling and financial clients we deal with who require minimum delay on live streams for real time streaming. Call us to discuss what content you need streaming and we will help create a really impressive and compelling viewer experience
Case Studies
---
William Hill racing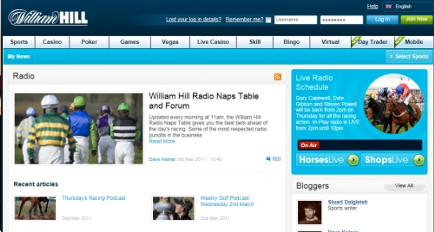 William Hill set out many years ago to provide compelling, market leading commentaries on chief sporting events, to accompany their sports book. What a success it has been as they prove how appealing good broadcast content is to an avid fan base. A team of pros create three digital radio channels comprising commentaries, insights, interviews and vital tips.
TSCs role has been to help drive the phenomenal success of the radio channels by streaming the live commentaries with the minimum delay (latency). We also provide the channels in a variety of digital formats to reflect the growing array of devices listeners use to follow the channels, and deal with a number of affiliate partners who under agreement use the commentaries in their own sites or apps.
The highly resilient and scalable service is handled by TSc's own low latency platform and involved 24/7 monitoring and specialist on-site encoder with full redundancy back-ups to maintain very high SLAs
Skill tags
Live encoding
Low latency streaming
PC and mobile streaming
Broadcast quality encoders
24/7 monitoring
Fail-over equipment
Bet25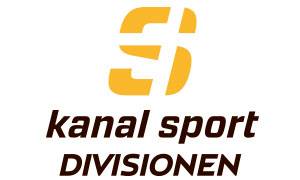 New betting company Bet25 and Kanalsports approached TSC as they were creating live sporting broadcasts, but were like all others frustrated with the delay between the live event and the broadcast as watched on desktop and mobile devices.
TSC audited their broadcast chain to establish latency in it and then put together a plan for 2 main sports channels which rolled out in 2014. Focussing on handball, netball and basketball, the live broadcasts were mixed with latest odds and normal gambling data to inform Danish viewers. Optimised encoders were deployed and full live channels set up on TSC's platform. A peak viewing period focussed around the Ryder cup which proved compelling viewing in real time.
Skill tags
Broadcast chain audit for latency
Optimsed encoder deployed and managed at broadcast site
2 live sports channels
Ultra low real time broadcasting
O2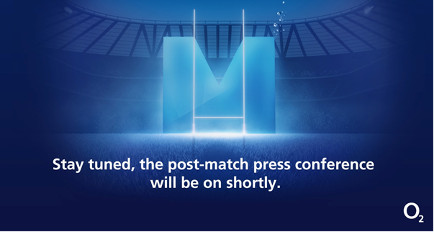 Our OB team were despatched to the England matches against Australia, Argentina and the All Blacks at the home of Rugby, Twickenham.
Working in close association with O2's dynamic ad agency VCCP, as well as O2 and the RFU, we successfully streamed live content to a created app exclusive to O2 customers using their mobile phones
Skill tags
Event planning and site survey
Venue internet connectivity planning and management
1080p HD Live encoding and stream
Streamed using TSC's platform
Integration with Apple and Android apps