VIDEO ADS SHOW DROP IN CLICK-THROUGH RATES AT THE END OF 2017
19th Feb 2018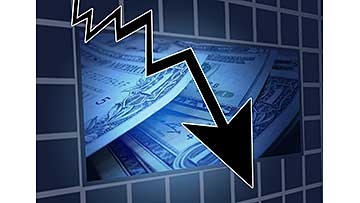 According to the Video Benchmark Report from Extreme Reach towards the end of last year, Click-Through Rates (CTRs) had dropped across the board, and this is leading experts to think that the 'novelty of video ads has worn off'.
Let's take a closer look at the data, compared with the same period of 2016:
CTR averages fell from 0.37% to 0.26%
CTR for mobile dropped 0.44% to 0.29%
VCR averages increased from 67% (2016) to 68% (2017)
With viewers interest in ads clearly waning, as they want to bypass ads to reach the desired content, we can see a rise in Video Completion Rates (VCRs), which have increased for almost all categories. The report indicates that VCR was highest on Connected TV (CTV) and in the 15 and 30-second ads, but did drop slightly for desktop. This demonstrates that while people are not clicking through the ads, they are putting up with them while they wait for their content.
Video marketing professionals are reducing their streaming of ads on desktops and tablets in favour of mobile, with the report showing 39% of mobile impressions during the reporting period, compared to 26% from the previous year (2016).
What about viewability?
There is good news to finish, in terms of viewability, which has improved for 30-second video ads. The report highlights that the overall average viewable impressions are within the standard industry minimum of 50% of the video ad being on-screen for a minimum of 2 seconds. This stayed at 55%, but the impressions that meet the practical approach to viewability – measured at 50%, played right through – has risen from 60% (2016) to 68% (2017).
Download your copy of the Extreme Reach Video Benchmark Report now for free.
The Streaming Company work closely with brands and agencies to assist in the planning and execution of high-impact campaigns. Visit our advertising and marketing page for further information, or contact us to find out more about video ads for desktop, mobile, tablets and the large screen.
< Back